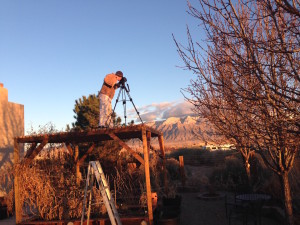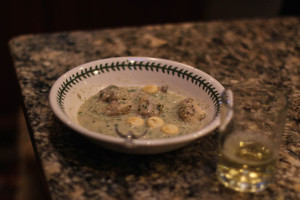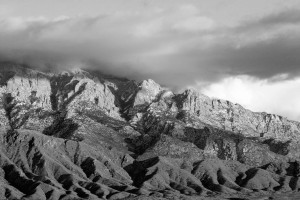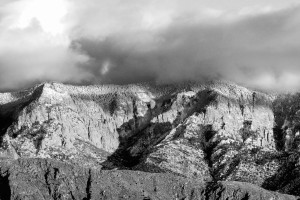 I wanted to share a little tidbit, as many of us are tooling around with family and friends in a post- holiday daze / sort of hangover.  The day after Christmas…. maybe we sleep in, spend a bit of extra time in our pj's and my family rarely makes plans of ANY kind.  We are cozy by a fire at my father's house in chilly Corrales, NM.  We have had a nice crisp glass of white burgundy with our LUNCH of Oysters Marineiere – Adrienne style (wine for lunch! oysters!).  This is a type of oyster stew that is creamy and spicy with a freshness lended by the chopped parsley and shallots.  Oysters are really amazing in December, or generally in the winter months.  Fresh and sweet and salty like the sea.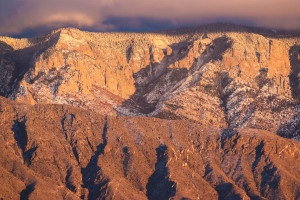 …And when one does not have plans on a lazy day, sometimes we notice things that are really special, like the way the sun hits the mountains in the afternoon.  I wanted to share this delightful serendipity in the form of some beautiful photos that Steven took today.
Oysters Mariniere – Adrienne Style
1 pint (16 ounces) oysters, shucked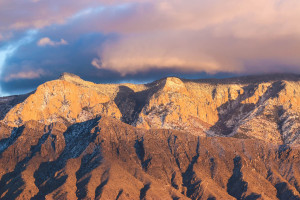 1/2 cup oyster water (juice from the oysters plus water to make 1/2 cup)
1/2 cup chopped shallots, minced (separate about 1-2 Tbsp. and set aside)
1/4 cup parsley, chopped
1/2 cup dry white wine or dry champagne
1/4 teaspoon ground black pepper
1/4 cup butter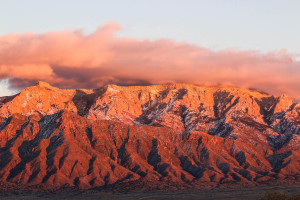 3 Tbsp. flour
3/4 cup half and half
1/2 teaspoon cayenne pepper, or more to taste
salt to taste
In a shallow pan, poach the oysters in the oyster water with the shallots (except the ones you set aside), parsley, wine and black pepper. Bring to a low boil and cook 2-3 minutes until the edges of the oyster curl. Meanwhile, melt the butter with the flour and salt in a small skillet over medium heat, whisking until melted and lightly browned.  Whisk in the half and half, salt and cayenne until slightly thickened.  Off the heat, gently whisk the cream into the oysters and taste for seasoning, making any necessary adjustments.  Serve in shallow bowls and sprinkle with a few pinches of raw shallot.  If you are in mixed company, try not to lick the bowl in front of everyone.