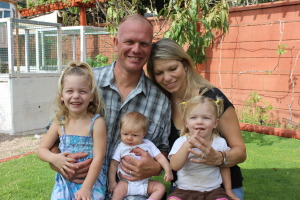 We started this blog to share thoughts and ideas about gardening, cooking, and an outdoor do-it yourself lifestyle while living in Los Angeles (but you may be able to apply the ideas to any setting).  We'll talk about things like making fresh pasta at home, building a chicken coop from reclaimed materials, and sharing incredible recipes for things like Fig-Pecan Jam, Fried Chicken, Quinoa Salad, Kale Pie & Shrimp Pad Thai.
We hope you love reading it as much as we love sharing our stories and ideas.
Happy gardening, homesteading, and cooking!!
– Adrienne, Steven, and family