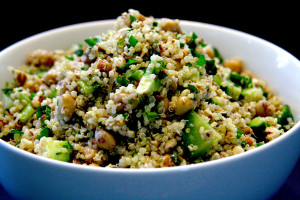 I am not vegan.  I enjoy many foods that are decidedly animal based, and that is simply who I am.  Having said that, I have a true and intense curiosity about vegan-ism… Let me walk you through it….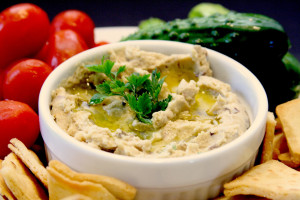 It turns out being a vegan, or practicing being a vegan even SOMETIMES may help in three key ways 1. Your health/ how you feel (no surprises here right?  Plant based diets are notoriously lower in saturated fat, cholesterol, and even calories in most cases, and many people boast better digestion as a result of changing as well ), 2. How you look (many people not only shrink a few sizes when becoming vegan, but many also claim the benefits to the skin and appearance of eliminating dairy especially), and 3. The environment…. Wait, what? Well, yes, I DID mean to say that. It turns out the world, especially the US, eats a lot of meat and drinks a lot of milk.  Animals produce these items, and in the by and by, they burp and fart a lot, which also creates a lot of methane gas, uses a lot of land, and natural resources like water. The growth in the population over time means a necessity for more food, and the more meat and milk we all drink, the more animals, methane, and natural resources are required.  It turns out it all adds up.  You don't need to trust me on this… Do some of your own reading and viewing. There are some interesting books and documentaries on this topic (and some bat-shit crazy ones as well).
So, here I am with this interest in vegan foods, and am also armed with some compelling facts about eating a more plant based diet, and so the experimentation phase of cooking and tasting began.  A few things I already make and enjoy are vegan foods, and I just never realized it. Like Ribollita and some different curries, cucumber salad and miso soup. Some others were new discoveries or remade ones while on this journey.  Below are 2 of my favorites.
The quinoa salad is amazing and flexible.  Not only can you add your favorite ingredients to customize it, but it is also delicious in many applications.  My favorites are as a side dish, an ingredient in any kind of a wrap or sandwich, or an addition to a bunch of lettuce and dressing to make an automatically interesting and unique delicious salad. One amazing thing about quinoa is it is actually not a grain; it is a vegetable and complete protein.  It looks like a grain… But it is not.  Amazing.
Another favorite is the hummus below, which I love with chips, in a wrap (with the quinoa salad!! And other ingredients if you like: sweet potatoes, deviled eggs, leftover lamb, turkey, salmon, you name it) or on a toasted bagel with cucumber, tomato and red onion.
This vegan thing is not so bad after all. In moderation anyway.
Quinoa salad
1 ½ cups pecans, toasted and chopped
1 cup quinoa
3 small or 2 large ribs of celery, diced
3 small Persian or 1 large hothouse cucumber, chopped
1 cup loosely packed fresh arugula, rinsed, dried and chopped
1 can (15 ounces) garbanzo beans, rinsed and drained
1/3 cup extra-virgin olive oil
3 Tablespoons freshly squeezed lemon juice (about 1-2  lemons)
2 teaspoons kosher salt
¼ teaspoon freshly ground black pepper
In a small pot with a lid, combine the quinoa with 2 cups of water and bring to a boil. Decrease the heat, cover and simmer until the water is absorbed, about 12-15 minutes. Spread the quinoa on a large plate to cool.
Meanwhile combine all other ingredients in a large bowl, and then mix in the cooled quinoa. Refrigerate and enjoy at will!
Hummus with Kalamata Olives
2 cans garbanzo beans (also called chick peas), drained and rinsed (15 ounces each)
¼ cup olive oil
1/3 cup fresh lemon juice
1 large or 2 small cloves of garlic, peeled and crushed
¼ cup tahini paste (sesame paste)
Pinch of ground cumin
Salt and pepper to taste
1/3 cup pitted Kalamata olives
Puree all ingredients except the olives in a food processor until creamy. If it's too thick to spread or dip into, add 1 Tablespoon (plus or minus a little) water.  Check seasoning for salt, pepper, and lemon and adjust to your taste.  Add olives and pulse a few times until they look to be medium chopped and throughout the hummus.  Chill about 20 minutes and enjoy.   Store covered in the fridge.  Good garnishes: top with drizzle of olive oil, sprinkle of paprika (sweet, not smoked) and / or chopped fresh parsley.  Serve with veggies like grape tomatoes and cucumbers and pita chips.